scouser09 returns with another fantastic mod,the Revolution Mod 12 that will allow you to assign specific ID's to many graphic files of the game without touching the database!
These are the features of the mod:
-Assign adboards and balls to teams and tournaments.
-Assign player kits, referee kits and stadium textures to tournaments.
-Assign additional GK kits to teams.
-Assign boots, real faces, skin tones (for tattoos) and GK pants to players.
-Assign specific GK kit to team with generic kit.
-Set player kit, GK kit, ball and adboard on arena mode.
-Change collar, number and name fonts and colours on kits.
All assignments are compatable with saved careers.
If you have custom adboard assignments in your stadium.lua, you must back this up as you will need the new version of this file, your assignments can be then copied into the new stadium.lua
Update #1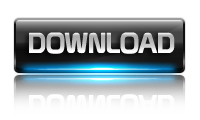 You must install the first version of the mod from bellow in order to use the update!